ONLY PHONE AND VIDEO SESSIONS WILL BE PROVIDED DURING THE COVID-19 PANDEMIC.
Hello and welcome to my website! I imagine if you found your way here, that you've been feeling stuck, at a loss or not sure what direction you want your life to go in. I know how hard it can be to take that first step and acknowledge that help is needed, so kudos to you for being brave and taking that first step to get support with whatever it is that you would like help with.
Why I do what I do:
I believe that we can feel better if we're willing to do some things differently. Changing one thing can have a big impact. Sometimes we get in our own way because we're scared or anxious to take that first step and doubt that we can actually pull off the changes we want to make. Therapy can be helpful because sometimes we need help from someone that is supportive and holds us to what we said we were going to do so that we can make lasting changes in our life. With that being said, I help people who feel stuck, anxious, awkward or uncertain to not feel that way anymore. I know doing things differently can feel scary but with support it is possible to make changes that will lead to a happier and more fulfilling life.
I provide support to people dealing with:
*Life Transitions
*Spiritual & Existential inquiries
*Relationship Issues
*Currently or formerly a "Side Piece", " Other Person", "Mistress"
*"Ride or Die" partner but debating leaving
*Anxiety
​*Social Anxiety
*Stress
*Highly Sensitive Persons (HSP)
Next Steps:
I invite you to take a look around my website. You'll find downloadable freebies, book suggestions, vlog & blog posts, and social media links where you can get a better idea of who I am. If you're ready to take another step towards creating positive changes in your life, fill out the contact form below, give me a call or send me an email to schedule a free 15-20 minute phone consultation.
​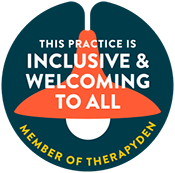 431 30th Street
Oakland, California 94609
(510)542-6973
This website uses marketing and tracking technologies. Opting out of this will opt you out of all cookies, except for those needed to run the website. Note that some products may not work as well without tracking cookies.
Opt Out of Cookies
Logo Design Created by Henry Winesberry IV
Photos by Unsplash and Weebly

Christina M. Winesberry
Licensed Marriage and Family Therapist 95938
2020